CURRATED: THE GRAY SKIES OF MORNING by Alex Lukas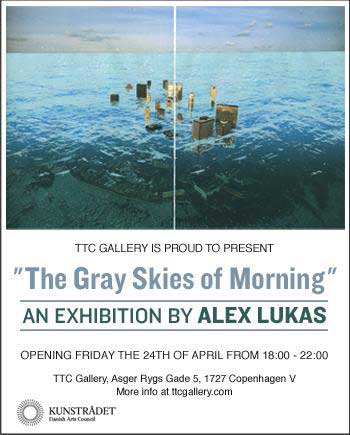 THE GRAY SKIES OF MORNING by Alex Lukas
at TTC Gallery 24. Apr. — 24. May. 2009
Alex Lukas currently work and live in Philadelphia and has been a member of the art collective Space 1026 for little over a year. This solo exhibition will present his recent work.
In his pieces he combine a lot of different material and medias like watercolor, ink, gouache, acrylic, enamel, silkscreen and spray paint, cut outs and collage. The result is an detailed and complete expression that evolves around an apocalyptic future that takes place in landscapes of nature and urbanisme.
The exhibition is sponsored by the Danish Arts Council Committee for International Visual Art.